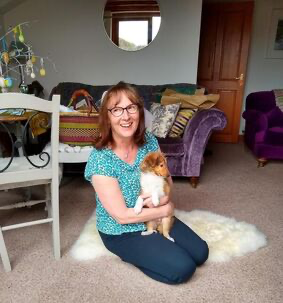 Catherine Bond is an experienced language teacher with a degree in French and German. During her degree she spent a term at university in France, and a year as a language assistant in a school on Lake Constance, on the Swiss/German border. After completing a PGCE she spent 2 years living in Italy, learning Italian, and working as a teacher of English as a Foreign Language, which she continued to do in Oxford on her return to the UK. She has been teaching languages locally in Adult Education since 2010.
Classes start week beginning 19th September 2022, at Castle Street Community Centre, Kendal.
10 sessions with half term on Oct 25th. Price: £130.
For any information please contact Cath:
email: cathsanpol@hotmail.com or text: 07913 446 957

Italian Post Beginners Tuesday 18.30-20.30
​If you have completed a first year in Adult education or have an elementary knowledge of Italian, which you would like to build upon, this is the course for you, You will revise and widen the range of everyday situations in which you are able to get by, and continue to improve your knowledge of grammar and vocabulary. The emphasis will be on communication, so please be prepared to have a go!
We will add to the work done on grammar and sentence structure in year one, looking in more detail at verbs, bringing a wider range of conjugations in the present tense and working towards confidence in using the passato prossimo. There will be further work on plural v. singular and gender agreement, as well as practice of prepositions. All will be presented and practised in useful everyday situations. The emphasis will be on developing speaking and listening skills,via a variety of exercises and activities in a relaxed atmosphere. There will be lots of pair and group work, and the approach will be light-hearted!
​​Italian Intermediate 1 Wednesday 13.30-15.30
In this course you will work on improving your vocabulary, use of idiom and level of accuracy, practising orally, with reading and writing exercises for consolidation. There will also be plenty of opportunity for listening practice. We will use a variety of topics as a basis for the language-learning.
We will start by revisiting areas of language studied last year, in particular the conditional, imperfect, continuous forms and various pronouns, and to this we will add other areas of language, such as expressions of necessity and descriptive language, to help you clarify yourself when making requests.
The class takes place in a fun and supportive atmosphere, with lots of communication, and no need to feel afraid to have a go!
​​Italian Intermediate 2 Thursday 10.30-12.30
This class has been running for a year longer than Intermediate 1. You will continue to develop your confidence in expressing yourself in Italian, using a variety of topics and activities, which will include discussion, presentations, group work, pairwork and games.
We will naturally continue to consolidate work on verb forms, pronouns, prepositions etc. paying particular attention to the future tense, unusual past forms, and verb+pronoun combinations. We will also look at some new expressions of necessity, and generally build upon our knowledge of idiom and vocabulary.
The course takes place in a relaxed and light-hearted atmosphere with lots of mutual support and interactive tasks, so you can be confident that you will get lots of speaking and listening practice. You will also have the opportunity to practise your reading and writing skills.
​​Italian Early Intermediate Thursday 13.30-15.30
If you are at the stage where you feel you have a grasp of the basics but really want to build your confidence in your communicative skiills, this course should suit you.
We will revise key elements of grammar, particularly different types of verbs and the tense system as studied thus far (present and passato prossimo), adding to this the use of reflexives in the passato prossimo and introducing the imperfect. We will continue to build confidence in using object pronouns( direct and indirect) and broaden our knowledge of prepositions (of location, time and place). All of this will be presented in a variety of topics, and the emphasis will be on putting new language into spoken practice, whilst also giving you the opportunity to improve your listening, reading and writing skills.
There will lots of interaction with your classmates in a friendly atmosphere, with lots of good humour, so you need not be afraid to try your Italian out!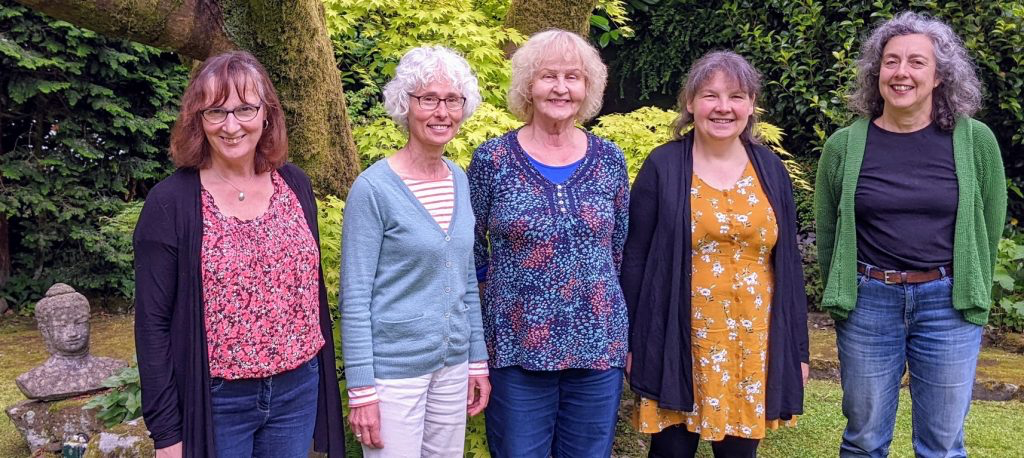 Castle Street Community Centre, Kendal LA9 7AD. Adjacent to Gooseholme on the banks of the River Kent, 5 minutes walk from the town centre. Free parking. Map