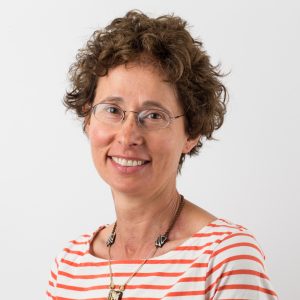 I am French, was born in Paris and studied  History at La Sorbonne. After completing a Masters in Information Sciences, I worked for 10 years in AIDS and Health education in Paris. Ready for a change I then took a sabbatical year to travel and met my British partner in California … et me voilà !
I moved to  Kendal in 1999. I'm often asked if I miss Paris: certainly not in spring or summer! I love the outdoors, walking on the hills and swimming in the lakes. In winter Paris has lots to offer but here I enjoy reading, going to the movies, seeing my friends … and teaching French!
I am passionate about French culture, language and teaching. After completing a teaching certificate I started teaching French classes in 2002 in Kendal and Grange-over-Sands. At my home in Kendal I teach small groups and private lessons.
I teach all levels from complete beginners to advanced students. Whether you just want to learn a few sentences for your next holiday or read Marcel Proust I can help you.
As a beginner you'll learn how to order a meal or book a hotel room. As you progress, according to the interests of the group, we'll discuss all sorts of topics: French literature, gastronomy, politics, current affairs, gardening, health, travel, the different regions of France… Of course we also read, write and study some grammar. The joy of the subjunctive! I think studying grammar is necessary to progress in French but it isn't an end it itself.
I believe that we learn more in a relaxed and friendly environment. If you ask my students, they would say we have fun in class – they wouldn't come back year after year otherwise. The emphasis is on communication and spoken French. I use a variety of teaching methods to meet the needs of everyone. There is always a mixture of individual, pair and group activities. We use lots of authentic and up to date documents, articles from French papers, audio from radio and TV programs. Et bien sûr you'll get homework!
Email:  dominique@pluskwa.org             Phone: 0755 001 3060